YORUK Family who has 50 years of successful history has entered into the construction industry as "YORYAPI" after getting the AbraajCapital from Dubai as a partner to Yorsan which it has and is the Turkey's largest dairy products company.
The founding partner of Yorsan from the most radical industrialist in Turkey, Honorary President and Chairman of the Board of Directors in Yorsan, Serafettin YORUK has given the message:"We have managed to make the brand of "Yorsan" a value opening to the world since 1964 when we have started our commercial life to the present. Now we are walking with healthy and confident steps in our route to carry 50 years of knowledge and confidence which we have gained when we were creating Yorsan to Yoryapı."
The founding partner of Yorsan, Honorary President and Chairman of the Board of Directors in Yorsan, Serafettin YORUK continued his speech with the following words: "We will produce exceptional project by making new investments!".
"We respects all our works and we will continue to do asYorGroup. Manufacturing the products that meet the expectations of our customers is our business tradition. We have had a principle to consider the details of the work and manufacture the projects that will not disappoint us against our customers and our conscience. These traditional ways have gained our family the ability to branding of our job whatever we do.
We know that we have the responsibility towards the environment and people. Our commercial experience that is capable of producing natural products for human health by using environmentally friendly technologies for years enables us to fulfill our responsibilities in each work that we have done without disrupting. We believe that we will be pioneering organization setting the standards in every sector which we enter with our experience.
We will move our traditional perspectives in our trade to all our projects without compromising our understanding of quality by combining today's latest technology. With our employees who has opened its arms to the future, has been young and equipped, we consider to serve the community and our country as primary duty. With this in mind, we will continue to invest with this in the future without giving up.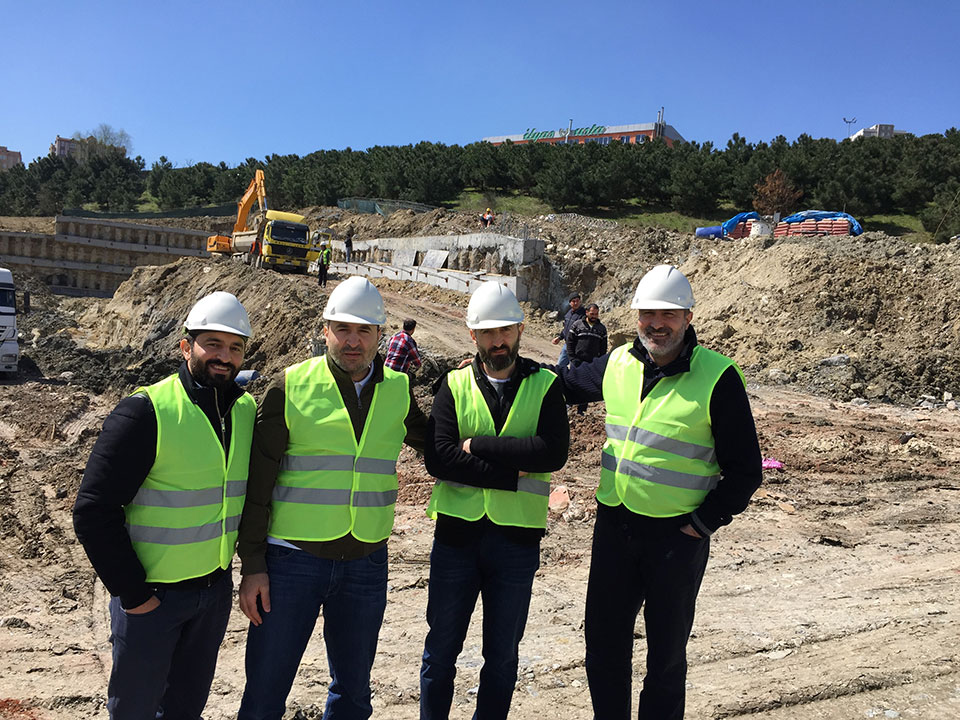 He said, "Hereby, I would also like to correct the wrong information about Yorsan in the public. News called "Yorsan were sold" in media naturally gave rise to misunderstandings. AbraajCapital who is a fund company from Dubai has gone into a partnership with us by investing in our company. We are still at work as Co-founder and the shareholder of the Yorsan. We do not compromise on quality as before, our people can be at ease, they can continue to consume Yorsan products with peace of mind. Our aim of this partnership is to make our company that is a giant in Turkey as a world's giant".
Source
http://www.htemlak.com/diger-haberler/haber/1067952-yorsanin-kurucu-ortagi-yoruk-ailesi-insaat-sektorune-girdi
http://www.milliyet.com.tr/yorsan-insaat-sektorune-girdi-konut-2047623/
http://www.gazetevatan.com/yorsan-insaat-sektorune-girdi-782389-emlak/
http://www.aksam.com.tr/ekonomi/yorsanin-kurucu-ortagi-yoruk-ailesi-insaat-sektorune-girdi/haber-399641
http://www.milliyetemlak.com/haber/Yorsan-insaat-sektorune-girdi/haber.html?haberID=16439
http://haber.star.com.tr/emlak/yorsanin-kurucu-ortagi-yoruk-ailesi-insaat-sektorune-girdi/haber-1022324
http://www.yasamprojeleri.com/yorsanin-kurucu-ortagi-yoruk-ailesi-yoryapi-adiyla-insaat-sektorune-girdi.html
http://www.yeniprojeler.com/emlak/yorsanin-kurucu-ortagi-yoruk-ailesi-insaat-sektorune-girdi2015-04-21
http://emlakkulisi.com/yorsanin-kurucu-ortagi-yoruk-ailesi-insaat-sektorune-girdi/365412
http://gazetemetro.com/yorsan-kurucu-ortagi-insaata-girdi/
http://www.konuthaberleri.com/yorsanin-kurucu-ortagi-yoruk-ailesi-insaat-sektorune-girdi-54729.htm
http://www.haberler.com/yorsan-in-kurucu-ortagi-yoruk-ailesi-insaat-7236518-haberi/
http://www.sondakika.com/haber/haber-yorsan-in-kurucu-ortagi-yoruk-ailesi-insaat-7236518/
http://3dkonut.com/emlak-haberleri/yorsan-in-kurucusu-insaat-sektorune-girdi
http://www.akilliyatirim.com.tr/haberler/unlu-sut-urunleri-firmasi-yorsan-insaat-sektorunde-h2608.html